We believe that everyone should enjoy a smile they want to show off to the world. Our cosmetic dentistry procedures can correct common imperfections like chipped, broken, stained or misaligned teeth that make you feel self-conscious.
There are no one-size-fits-all solutions in cosmetic dentistry. You have your own unique needs, and we adapt your treatment to correct any problem that's bothering you. Our doctors are committed to staying on the cutting-edge of dental technology and materials to deliver stunning results that exceed your expectations.
We will explain all your cosmetic treatment options and support you in deciding which best fits your cosmetic goals, budget, and timeline. No matter what the current state of your smile, we can help you shine!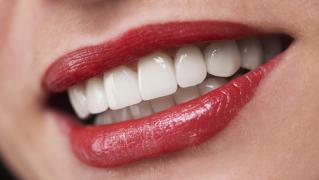 Porcelain Veneers
Porcelain veneers are thin layers of natural-looking porcelain that are bonded to the front surface of your teeth. Veneers are a popular dental reconstruction treatment because they resolve a number of esthetic dental problems to create a beautiful smile makeover. Whether your teeth are discolored, chipped, or misaligned, we can often use porcelain veneers to restore your smile in just a few visits.
Dental Bonding
Dental bonding is a process where our doctors use a tooth-colored composite material to build up damaged portions of your teeth. Bonding is a conservative, cost-effective cosmetic solution that can be used to fix many of the same problems as porcelain veneers.
Teeth Whitening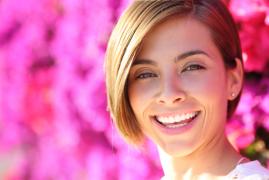 Almost everyone can benefit from professional teeth whitening treatments. Teeth whitening can refresh the appearance of stained, discolored teeth and give you a healthier, more youthful appearance.
In-office whitening treatments are convenient because we can finish the entire treatment in under an hour. Take-home kits allow you to use a high-quality professional product at your own pace in the comfort of your home.
Invisalign Clear Aligners
If misaligned teeth bother you, we offer Invisalign, an adult orthodontic treatment that can quickly get your smile back in shape. With Invisalign, you can skip the inconvenience and years of treatment required with traditional braces.
Invisalign clear aligners are discreet and easy to wear – most people won't even notice you're wearing them! Unlike traditional metal brackets and wires, Invisalign aligners are made using a smooth plastic material that won't irritate sensitive tissues in your mouth. Our patients especially love Invisalign aligners because they are completely removable for eating, brushing, and flossing.
Please Contact Us for a Free & Convenient Consultation
With all the options that modern, advanced cosmetic dentistry has to offer, there is no reason for you to live with a smile that you don't absolutely love. At Premier Dental, we have years of experience and advanced skills to make your smile the best it can be.
Modern cosmetic dentistry can transform your appearance and boost your self-confidence. We would love to arrange a consultation to talk to you about your family and cosmetic dentistry options and give you a clear picture of what cosmetic dentistry can do for your smile.